I'm interrupting the Top 2000 Party Countdown posts with a reminder about the two classes I'm teaching in January. They are both going to be so fun! And they BOTH HAVE EARLY BIRD PRICING THAT IS ABOUT TO EXPIRE!
The first one is Creative Jumpstart!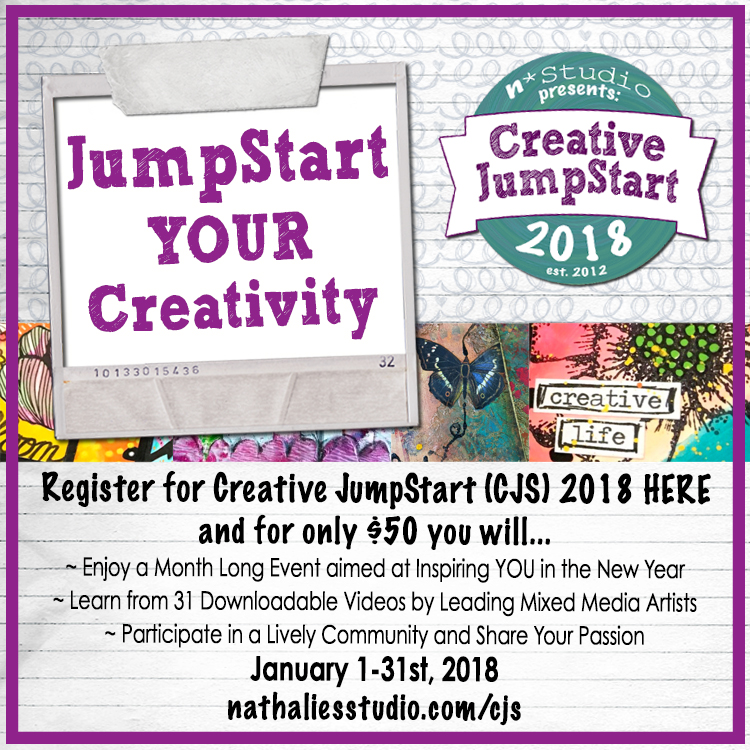 The normal price is $50, but you can have it at the early bird price of $45 until January 1st! It's a great way to get into a creative practice in the new year! To find out more, click here:
Creative Jumpstart
The second class I'm teaching in is
Pull Pen Paint
, and it's early bird price ends on January 1st too!
Pull Pen Paint
goes all year long, and the early-bird price is only $111! On January 1st, the price goes up to $122. If you've been on the fence, now's the time to check it out! Click here for more info and to register:
Pull Pen Paint
Note: I'd love it if you use these links to sign up for either class, as they are affiliate links, and that's how I get paid to teach. :)
Thanks so much for your support!
I'll be back tomorrow with a catch-up post for the Top 2000! Thanks for visiting!